COMMUNITY ART ENGAGEMENT
---
This summer, AURORA is launching
Art Quest⁠
—a month-long, public art discovery and workshop program with an exciting game element. Taking place in five Dallas neighborhoods, it will connect diverse communities with regional artists in unexpected ways. Through this unique project, AURORA aims to create accessible and inclusive moments and open ways for the positive impact of art and technology to reach and transform neighborhoods needing greater access to art.
For this occasion, AURORA has commissioned five artworks. These sculptures developed through the use of 3D printing technologies will be placed weekly at a new secret outdoor location.
The clues for finding the hidden artwork will be revealed on the morning of each Art Quest.
The first finder wins it and can collect it on the spot, along with a certificate of authenticity and information about the artwork and artist who created it.
Expanding its mission of merging art, technology, and community, AURORA is additionally organizing two educational workshops about technology's influence on culture, led by artist Nitashia Johnson.
Dates:
July 09: Artwork by Andrew Scott in Jubilee Park Neighborhood
July 16: Artwork by Brooks Oliver in Bachman Lake Neighborhood
July 23: Artwork by Heather Gorham in Pleasant Grove Neighborhood
July 30: Artwork by Eric Trich in Bonton Neighborhood
Aug 06: Artwork by Victor Enam at Vickery Meadow Neighborhood
Workshops by Nitashia Jackson:
July 23 at Urban Arts Center
July 27 at Urban Arts Center
How to play:
Contributing Artists:

Andrew Scott
Brooks Oliver
Heather Gorham
Eric Trich
Victor Enam
Nitashia Johnson
(teaching both workshops)
ART QUEST IS
MADE POSSIBLE BY:
Victor Enam, 'Yeezy Walks'
Nitashia Johnson in her studio
---
VIDEO ART NIGHTS
A pop-up video art program presented every Friday night in April throughout downtown Dallas
In celebration of
Dallas Arts Month
,
AURORA
and
Downtown Dallas, Inc.
are preparing a month-long program of projections at parks and outdoor surfaces in Downtown Dallas. The five events are taking place each Friday evening in April 2022, from sunset (8 pm) to midnight, at
West End Square
,
Pegasus Plaza
(supported by Joule Hotel), and the
Dallas Arts District
.
A diverse team of emerging and established curators is bringing their vision to public spaces across the city. The inaugural program on the night of April 1st is curated by the
UNT New Media Cooperative
. For the following three⁠—on April 8th, 15th, and 22nd⁠—we've invited
Bart Weiss
, an esteemed Dallas curator, educator, festival director, and multi-talent in the fields of film and video art.
Andrew F. Scott
, multimedia artist and professor at The University of Texas at Dallas⁠, is preparing the program for the closing night on April 29th.
From 6 to 10 pm, in parallel with the curated program, visitors will be able to enjoy outdoor artisanal markets
hosted by Downtown Dallas, Inc.
⁠
Program curated by UNT New Media Cooperative:
Friday Apr 01, 2022; 6pm-12am

Live music & market 6-10pm
Video program 8pm (sunset)-12am


West End Square
607 Corbin St,
Dallas, TX 75202
Featured Artists:
Amber Bishop
,
Diana Gonzalez
,
Connor Mizell
,
Diana Rojas
,
Conner Simmons
Live Music by:
Kamica King
⁠
Program curated by Bart Weiss:
Friday Apr 08, 2022; 6pm-12am

Live music & market 6-10pm
Video program 8pm (sunset)-12am


West End Square

607 Corbin St,
Dallas, TX 75202
Featured Artists:
Michael Morris,
The Art Guys
,
Joo Yong Choi
Live Music by:
Len Barnett "Percussion Things"
---
Friday Apr 15, 2022; 6pm-12am

Live music & market 6-10pm
Video program 8pm (sunset)-12am


Pegasus Plaza

1500 Main Street
Dallas, TX 75201
Featured Artists:
Cindy Thomas, Christian Vasquez
Live Music by:
Robert Holbert Group
---
Friday Apr 22, 2022; 6pm-12am

Live music & market 6-10pm
Video program 8pm (sunset)-12am

Pegasus Plaza

1500 Main Street
Dallas, TX 75201
Part 1:
Curated by Bart Weiss
Featured Artists:
Camel Collective
,
Sky Hopinka
,
Jeff Gibbons
Part 2:
Vich-Na-Vich,
curated by Lilia Kudelia and Janeil Engelstad, with support from Make Art with Purpose Sylvia Houghland Art Fund, featuring a selection of videos by Ukrainian artists
Featured Artists:
Alevtina Kakhidze
, Dana Kavelina
Live Music by:
Izk Davis (Live artist) &
Bandan Koro Experience
Program curated by Andrew F. Scott:

Friday Apr 29, 2022
This evening, Video Art Nights will take place as part of the
Dallas Arts District Changing Perspectives Block Party 2022

Video program: 8pm (sunset)-12am


Moody Performance Hall (Dallas Arts District)

2520 Flora St
Dallas, TX 75201


Featured Artists:
Omar Davila,
xtine burrough
,
SV Randall
,
Laura Neal
,
Roxanne Minnish
,
Moss Murphy
,
Liz Trosper
,
Laura Hyunjhee Kim
,
Dean Terry
,
Andrew F. Scott,
Video Art Nights
is supported by:

Downtown Dallas Inc.,
PNC Bank,
Sapphire Foundation
,
Visit Dallas
,
Lightware Labs
, and
Pegasus City Brewery
.
[Video still] Amber Bishop,
A Portal Somewhere Good
[Video still] Liz Trosper,
Representational Painting
[Video still]Christian Vasquez,
A Catalog of Lost Time
[Video still] Michael A. Morris,
ARK


CURATORS

The
New Media Cooperative
is an interdisciplinary organization based at the University of North Texas. With a primary focus on technology-based visual art and performance, they create opportunities for community building, cross-disciplinary collaboration, workshops, exhibitions, and interactions with professional artists and educators.
Bart Weiss
is an award-winning independent film and video producer, director, editor, and educator. He is currently President of the Board of Directors of the Association of Independent Video and Filmmakers, serves on the Board of Directors of the University Film and Video Association, is a past Vice President of the Texas Association of Film and Tape Professionals, founder and past president of the West Virginia Filmmakers' Guild, and co-founder of VideoFest and the Video Association of Dallas.
Andrew F. Scott
is an artist and educator working at the intersection of digital fabrication technologies and traditional fine arts practice. Utilizing laser cutters, CNC mills, 3D printers, and scanning technologies, he fabricates sculptures and creates installations and immersive visual experiences by using projection mapping to bring static objects to life. Scott is an Associate Professor of Art and Technology at the University of Texas at Dallas.
Lilia Kudelia
is a curator and art historian. She has worked at Dallas Contemporary, TX, Corcoran Gallery of Art in Washington, DC and the Art Arsenal in Kyiv, Ukraine. Kudelia co-curated Ukrainian National Pavilion at the 57th Venice Biennale that featured work by photographer Boris Mikhailov. She holds an MA from the Institute of Fine Arts at New York University, a BA in Cultural Studies from the National University of Kyiv-Mohyla Academy in Ukraine, and was a visiting scholar at the University of Toronto, Canada. She is currently guest curator at Residency Unlimited, NY.
Janeil Engelstad
is the Founding Director of Make Art with Purpose (MAP), an organization that produces interdisciplinary projects addressing social and environmental concerns around the world. Engelstad's projects have been produced with Amon Carter Museum of American Art, ArtMargins, California Museum of Photography, City of Chicago Department of Cultural Affairs, Dallas Museum of Art, Łaźnia Centre for Contemporary Art (Gdańsk, PL), Museum of Arts and Design (NYC), New York City Department of Transportation's Art Program, Stanica Žilina-Záriečie (Žilina, SK), US Department of State and others. A Fulbright Scholar, Engelstad holds an MFA in Photography from a joint program between New York University and International Center of Photography and BAs in Political Science and English from University of Washington, Seattle.
---
LIGHT YEAR 79: MOMENTARY
AURORA teamed up with
LIGHT YEAR
to present
Momentary,
an exciting program of video artworks by North Texas artists that were projected onto the Manhattan Bridge in New York City's Dumbo district on November 4th, 2021. The program was also streamed live on LIGHT YEAR's
Facebook
at the same time, and screened in Berlin at
SCOPE BLN
.
The full program is now available online. Watch it
here
.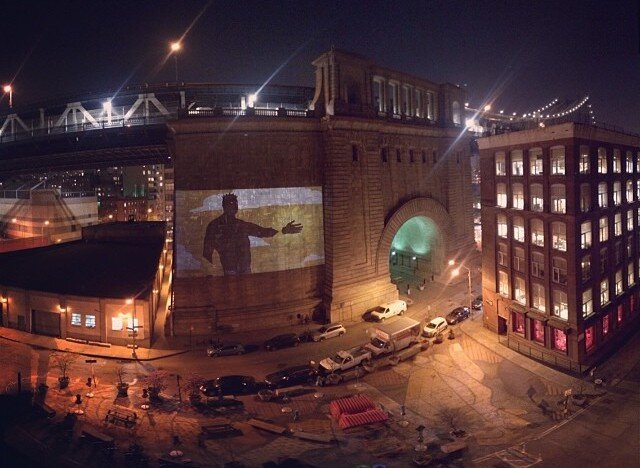 Installation shot from LIGHT YEAR 1: "Submerged!" presented on the Manhattan Bridge, June 2015. Still from "The Floater," by Shir Lieberman, Jonathan Phelps and Fabio Fonda.
The video art program, titled
Momentary
, was organized by Mexico City and Texas-based curator
Leslie Moody Castro
as
a brief and temporary rest, a time to be within the details of each video vignette. These are the slow and gradual details of intimacy and identity, of beauty in the banality of movement, of the delicate details of our pores and porousness. It was an invitation to slowness, to near stillness in movement, into a shift that invites a pause, an intermission, a breath.
Each video in this grouping asks the world to slow down, to see through a different lens, and at times, to separate vision and think beyond the body, beyond time and space, and into a world of slowness, a world of transition, a world within nuance.
The exhibition line-up included artworks by six North Texas-based multimedia artists:
Kelsey Baker, Jeremy Biggers, Melanie Clemmons, Hector Ramirez, Tramaine Townsend, Jennifer Wester
.
Watch the full program online
here
.
For more information on the program,
click here
.
The event was supported by the
Sapphire Foundation
.
ABOUT LIGHT YEAR
LIGHT YEAR
, an ongoing international program of video art, is presented every first Thursday of the month since 2015 in Brooklyn, NYC, as well as in Berlin, Germany, and live-streamed online. Organized by curator Leo Kuelbs, John Ensor Parker, and Creative Team Glowing Bulbs, with support from Dumbo BID and the NYC DOT, the program is presented free of charge and connects viewers to a global selection of contemporary video and technology-based work.
[Video still] Jeremy Biggers, 'Harvest,' 2021
[Video still] Kelsey Baker, 'Double Vision,' 2019, single channel video, 5min 16sec
[Video still] Melanie Clemmons: 'Log Off the Computer', 2019 Single channel video, 01:52
[Video still] Jennifer Wester, 'Occupancy,' 12.4.2020, 9 min 54 sec
CURATOR

Leslie Moody Castro
is an independent curator and writer based in Mexico City and Texas where she has produced, organized and collaborated on projects for more than a decade. Her practice relies on itinerancy and collaboration, and her repertoire of critical writing and exhibitions illustrates her commitment to place in her practice. In addition to the belief that the visual arts create moments of empathy, Moody Castro also believes that Mariachis make everything better.
---
Date:
August 20–21, 2021
Time:
9:00 pm – 1:00 am
Location:

Pioneer Tower at Will Rogers Memorial Center
in the Cultural District
3401 West Lancaster Avenue,
Fort Worth, TX 76107
Click here to see the full program calendar.

PIONEER TOWER
The Arts Council of Fort Worth
and AURORA partnered to present
New Stories: New Features
around Pioneer Tower at Will Rogers Memorial Center in conjunction with Fort Worth Public Art's major installation on Pioneer Tower, curated by
DooEun Choi,
which featured international artists
Refik Anadol
and
Quayola
commissioned by the City of Fort Worth
.
Learn more here.
SUPPORTING EXHIBITION
The supporting exhibition at the base of Pioneer Tower was curated by Fort Worth-based
Dr. Lauren Cross
, who has selected a diverse roster of ten North Texas artists working with a wide range of new media approaches for their art installations. In addition, the exhibition featured new narratives describing the collective experiences of Fort Worth and, more broadly, North Texas.
New Stories: New Futures
illuminated Fort Worth with an eclectic variety of site-specific installations presented throughout the grounds of
Will Rogers Memorial Center on
August 20-21
.
Learn more here.
Supporting exhibition artists:
Nick Bontrager
,
Jessica Fuentes,
Jeff Gibbons,
Letitia and Sedrick, Huckaby (Huckaby Studios),
Ciara Elle Bryant,
Raul Rodriguez,
Jin-Ya Huang,
Bernardo Vallarino,
Angela Faz
Quayola,
Texas Surveys
, 2021. Photo by Paperlyte.
Ciara Elle Bryant,
Server: Checks on the Block
, 2021. Photo by Paperlyte.
Bernardo Vallarino,
Lamentación
, 2021. Photo by Paperlyte.
Angela Faz,
Water has a memory/Remembering
, 2021. Photo by Paperlyte.
PIONEER TOWER

To create their works, both Anadol and Quayola took advantage of the newest artificial intelligence and data visualization technology. For Pioneer Tower Dreams, Anadol captured and reimagined Fort Worth citizens' memories of the city using machine learning algorithms. Quayola's Texas Surveys: New Pointillism, Landscape Scans and Horse Paintings explored the natural beauty of Fort Worth through what he calls "computational paintings," which visualize data captured from sources such as laser-scanned trees or the motion-captured movement of horses.
CURATOR

DooEun Choi
has recently served as curator of the touring exhibition
Quayola: Asymmetric Archaeology
in Asia and a guest curator of BIAN 2020, International Digital Art Biennial in Montreal. Choi was co-curator of Aurora 2018 in Dallas and art director of Da Vinci Creative 2015 and 2017. Since 2000, she has curated numerous international media art exhibitions in Kyoto, Beijing, Shanghai, Madrid, Geneva, Enghien-les-Bains, Istanbul, Brisbane, Montreal, San Jose, New York, and many other cities across Korea. Choi's recent projects include
Neotopia: Data and Humanity
at Art Center Nabi (2017-2018),
Uncanny Valley?
, Da Vinci Creative 2017 at Seoul Foundation for Arts and Culture;
Han Youngsoo: Photographs of Seoul 1956–63
at International Center of Photography at MANA (2017);
Why Future Still Needs Us: AI and Humanity
at Art Center Nabi in Seoul, QUT Art Museum in Brisbane (2016–17);
BIAN
, at Arsenal Montreal (2016); Media City Seoul 2012 Biennale, at Seoul Museum of Art; and
ZERO1 Biennial 2012
, at Zero1 Garage.
SUPPORTING EXHIBITION
Beyond Pioneer Tower, AURORA and FWPA presented a supporting exhibition curated by Dr. Lauren Cross. The show featured artworks by North Texas artists who work with technology-based media.
CURATOR
Dr. Lauren Cross
is an interdisciplinary artist/filmmaker, curator, and scholar whose work has been screened and exhibited across the country. Cross earned her BA (2006) in Art, Design, and Media from Richmond, the American International University in London, England, and her MFA (2010′) in Visual Arts from Lesley University in Cambridge, MA. She has a Ph.D in Multicultural Women's and Gender Studies from Texas Woman's University in Denton, TX (2017).
Cross' feature film,
The Skin Quilt Project
, was an official selection for the 2010 International Black Women's Film Festival in Berkeley, CA and screened at various museums, universities/colleges, and community organizations across the country. She is a passionate advocate for diversity in the arts, and has written and contributed research in fields of women's studies, visual studies, and multicultural studies. In 2013, Cross was among three Fort Worth artists selected for the 2013 Fort Worth Weekly Visionary Awards.
Discover more about her work here:
laurenecross.com
THEME: 'NEW STORIES: NEW FUTURES'
by Dr. Lauren Cross
If the past year has taught us anything it is the importance of seeing and thinking differently. As a curator and scholar, I am always challenged to reimagine and rethink everything, and to allow myself to be open to the creative impulses of the artist. As an artist myself, I respect, take very seriously, and see the value in the artist's voice. With that in mind, I see exhibitions as responsive, critical platforms for prospective cultural awareness and exchange.
When I was given the opportunity to curate this monumental outdoor exhibition in conversation with the Pioneer Tower Public Art Project in Fort Worth, I was excited about the opportunity to work in collaboration with Fort Worth Public Art and Aurora to select artists who could contribute new narratives about our collective experiences within Fort Worth and North Texas more broadly. Thinking about the Pioneer Tower Project and its ambitions to tell stories that represent all of Fort Worth, I was interested in how I might translate a similar idea within the exhibition as well as featuring artists who bring diverse approaches both in their lived experiences as well as within their art.
Click here to read the full theme text.
Thank you to our sponsors: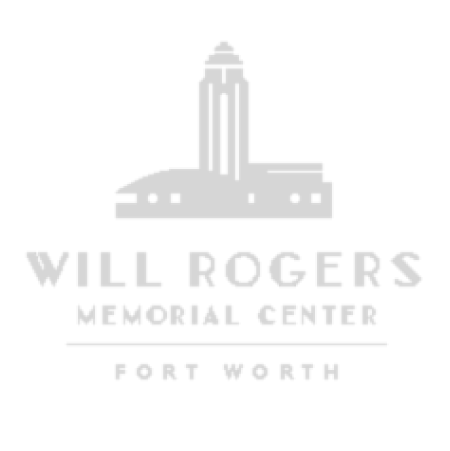 ---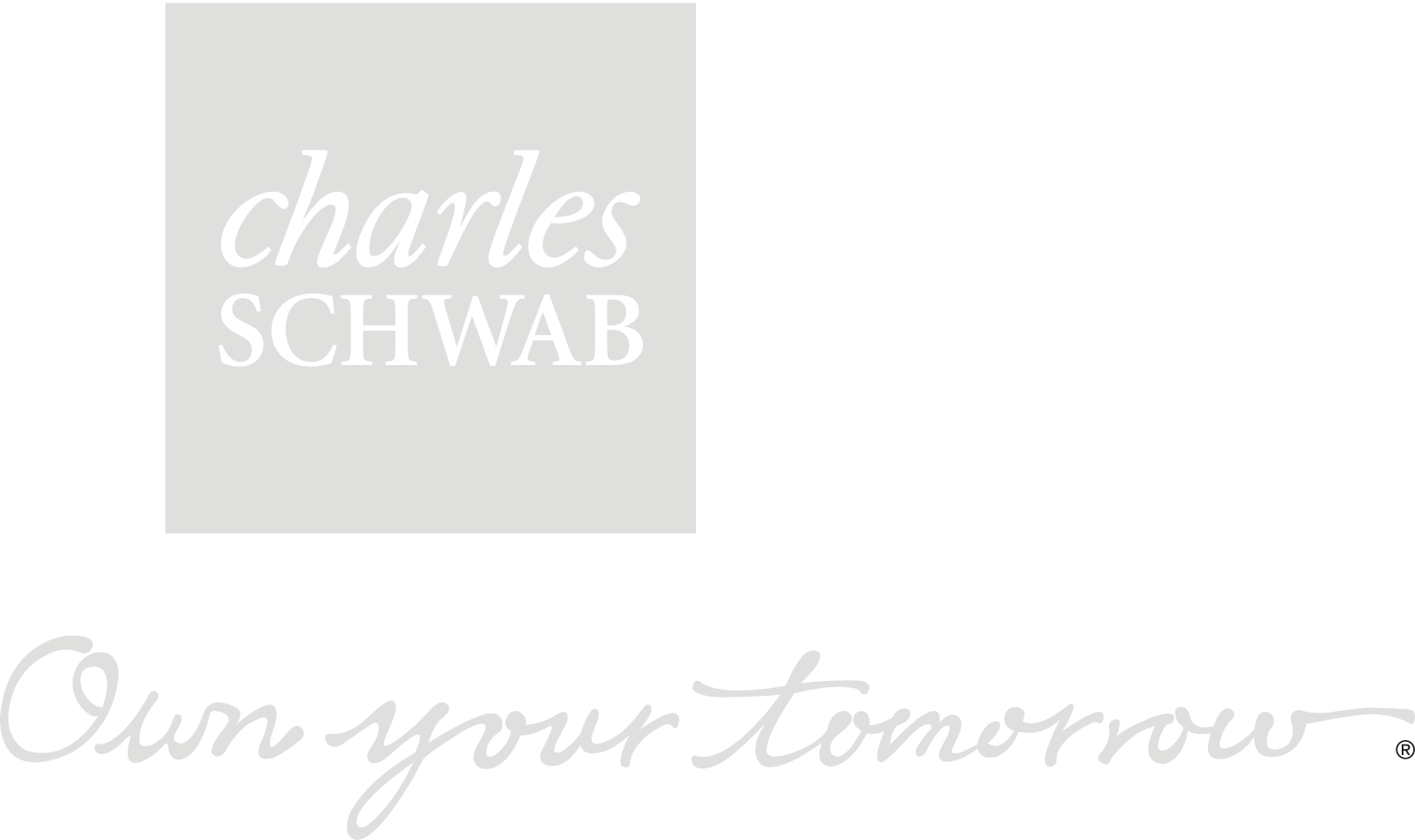 Jess Garland
Harp and Sol (2021)
Experimental Film
Launch Date:
May 29, 2021; On view until May 2022
Online Location: DallasAurora.com/Harp-and-Sol

Artist Talk with Jess Garland and Marsha Jackson
June 29, 2021 at 5pm CDT (Online)
CLICK HERE TO WATCH THE RECORDED ONLINE EVENT

AURORA is honored to present Jess Garland's new experimental film
Harp and Sol.
Jess Garland's experimental film
Harp and Sol
traces the history of environmental racism in Dallas from the Joppee neighborhood—which was where the first freed slaves and formerly enslaved people settled in the city—to the recently dismantled illegal trash dump, Shingle Mountain. Pairing footage of the contrasting scenery in and around Joppee with an original score by Garland, the film pays homage to the land and lives affected by zoning laws and local policy.
Garland, a Dallas-based singer-songwriter and performing artist, was inspired to make this project through her involvement with Southern Sector Rising, an activist non-profit that seeks to offer marginalized Dallas residents health equity by ending decades of racist zoning. The organization's founder Marsha Jackson lived in the property adjacent to Shingle Mountain, but her concerns regarding the dump were disregarded for years. It wasn't until Shingle Mountain began to receive attention in national press that the city started to take action.
"Harp and Sol
looks at the city of Dallas through the lens of Black feminism," Garland says. "The fact that Marsha Jackson has been outspoken about Shingle Mountain for years and completely disregarded reminds me of all of the statistics on Black women and healthcare: Black women are at a higher risk of death during childbirth, and during the COVID-19 pandemic, Black women have not been taken seriously when reporting symptoms due to horrific stereotypes."
AURORA is honored to debut
Harp and Sol
. The film will be available to watch on online for one year starting May 29. Follow us on
Facebook
,
Instagram
and
Twitter
and sign up for
our newsletter
to receive further information, including the announcement of live performances and screenings in Dallas.
About the Artist
Jess Garland
is a Dallas-based singer-songwriter, recording artist and performing artist. She is a multi-instrumentalist who combines harp and guitar loops to evoke her unique brand of ethereal avant-garde pop with celestial tones. Garland has performed with Gingger Shankar, Madame Gandhi, These Machines are Winning, Ataraxia Trio+2 and Sunshine Village. Garland is the co-producer of the film
Their Lives Mattered: A Dialogue Honoring Stolen Lives by Dallas law enforcement
, for which she also composed the musical score. Garland is the President and Founding Director of Swan Strings, a 501c3 non-profit music education program. Her debut single, "Glow," is out now.
About Southern Sector Rising
Southern Sector Rising seeks to offer the marginalized residents of Dallas health equity by ending decades of racist zoning, forcing industrial polluters out of predominantly Black and Brown residential neighborhoods, and by more evenly distributing the pollution burdens of the city. Learn more about what they do and how you can become involved on
their website
.
Images: Film stills from Jess Garland's
Harp and Sol
(2021)
Co-sponsored by: