---
VIDEO ART NIGHT (VAN)

A pop-up video art program presented in downtown Dallas


In celebration of
Dallas Arts Month
, AURORA and
Downtown Dallas, Inc.
are thrilled to present the newest edition of VAN, a one night event that will transform Pegasus Plaza into an outdoor, immersive video art exhibition.
Taking place on April 21, 2023 from 6-10pm, the exhibition will showcase video art by leading regional and national artists including:
Kristin Lucas
Christopher Meerdo

Diana Rojas
Zak Loyd
Nick Bontrager
Chris Wicker
Ella and Cedric Steed
Eduardo Garcia
Projections will run from 8 pm until 10 pm. From 6 to 10 pm, in parallel with the curated program, visitors are invited to enjoy live music by Len Barnett, refreshments from Pegasus City Brewing and record spinning from DJ Blake, hosted by
Downtown Dallas, Inc.


Friday Apr 21, 2023; 6-10pm

Live music & market 6-10pm
Video program 8 (sunset)-10pm
Pegasus Plaza
1500 Main Street
Dallas, TX 75201


Live Music by:
Len Barnett

DJ set by:
DJ Blake
Click here to register to attend this free event!

---
Video Art Night
is supported by:


Downtown Dallas Inc., PNC Bank, Sapphire Foundation, Lightware Labs and Pegasus City Brewery.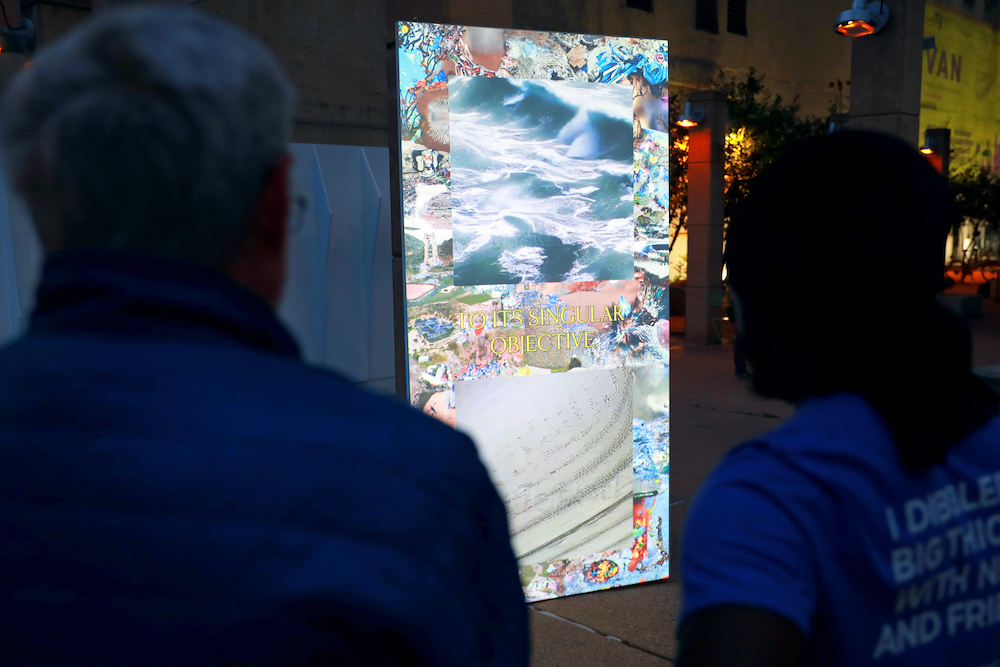 Ella and Cedric Steed: '30mg Dogma Extraction II,' Photo by Dylan Hollingsworth
Photo by Dylan Hollingsworth
Ella and Cedric Steed: '30mg Dogma Extraction II,' Photo by Dylan Hollingsworth
Video by Nick Borntrager; Photo by Dylan Hollingsworth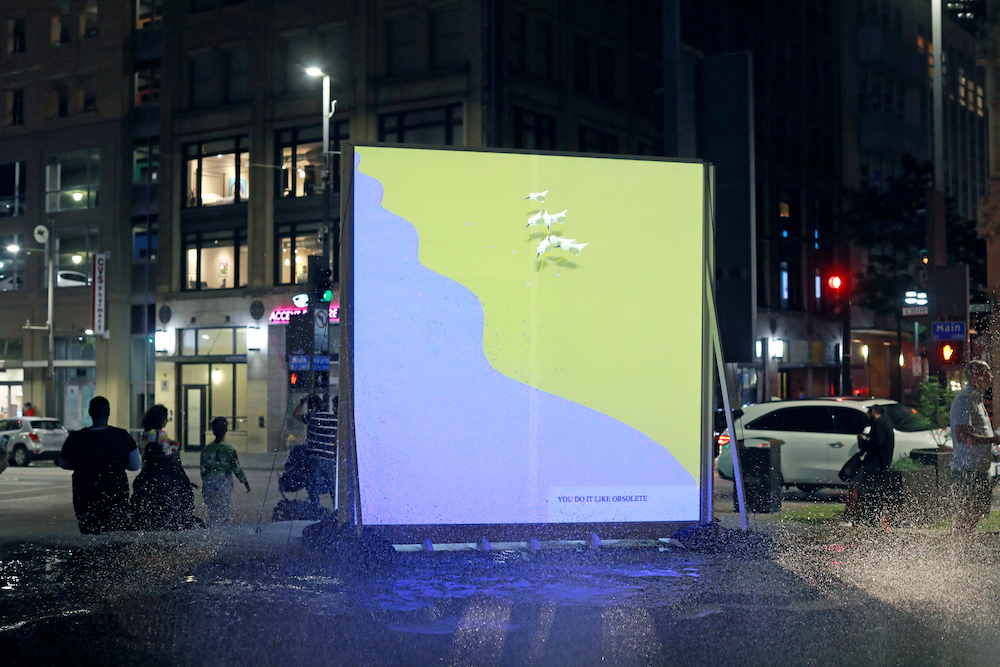 Kristin Lucas: 'Hey You Sandpipers', 2022, generative animation; Photo by Dylan Hollingsworth
---