< Back
AURORA 2015
On October 16, 2015, Aurora creators teamed with →
AT&T Performing Arts Center
to present the fourth edition of their one-night, district-wide contemporary art event.
Crowds attending Aurora-Powered by Reliant in the Dallas Arts District set a new record for attendance. Early estimates indicate 50,000 people poured into downtown to take in the expansive light, sound, performance and new media event that stretched across the 68-acre district.
'Aurora 2015: All Together Now' // Video by → Paperlyte Films
This year's event featured 80 international, national and local artists. The 19-block Dallas Arts District was divided into sections, curated by Carson Chan, Tim Goosens, Julia Kagansky, Joshua King, Aja Martin, Shane Pennington. One section included art created by the talented students at Booker T. Washington High School for the Performing and Visual Arts, whose campus sits in the district.
This is the first year that Aurora was presented by its founders, Shane Pennington and Joshua King, and the nonprofit AT&T Performing Arts Center. The Center and the founders joined forces to create a sustainable platform so Aurora could grow in scope and quality this year, and in the future.
Aurora founders and guest curators. (from left to right:) Carson Chan, Julia Kagansky, Aja Martin, Joshua King, Shane Pennington and Tim Goossens. Photo Copyright Scogin Mayo
Among the major installations was a new version of the video projection by artist collective 3_search. To the voice of an opera singer performing below, the images projected onto the Wyly Theatre made the cube-shaped building appear to contort, rise, and fall.
At nearby mixed-use, high-rise One Arts Plaza, artist Memo Akten projected a series of beams two miles into the sky, which created music when the lasers crossed and amazed the audience below.
And a few blocks away, visitors could walk down "Memory Lane," a long line of projected images of Dallas in the last century, provided by people from across North Texas.
Memo Atken:
Simple Harmonic Motion
This year's Aurora included installations at a number of neighboring cultural and commercial institutions including the Nasher Sculpture Center, Crow Collection of Asian Art, Dallas Museum of Art, Meyerson Symphony Center, Dallas City Performance Hall, Klyde Warren Park, Trammel Crow Center and the new HALL Arts. Installations were also created in the Cathedral Shrine of the Virgin of Guadalupe, St. Paul's Methodist Church and First United Methodist Church.
SPONSORS

Aurora was made possible through the generosity of supporters including Presenting Sponsor
Reliant
Founding Media Partner
The Dallas Morning News
,
The Dallas Foundation
,
CBS 11
,
Neiman Marcus
,
City of Dallas
and more.
3_Search:
Sense/Coalescence

Photo © Scogin Mayo
Ange:
Mood Swinging

Bettina Pousttchi:
Double Monument for Flavin and Tatlin X

Courtesy Buchmann Galerie Berli
Carmen Menza & The AfterImage Collective:
The Theory of Chance

Photo © Scogin Mayo
Dan Bodan:
National Express

Photo © Casey Reid
DGDG, Slik Stockings, The Color Condition:
Social Studies & Other To-Dos

Photo © Scogin Mayo
Emily Goodrum:
Ascend

Photo © Casey Reid
Fabiano Mixo:
Woman without Mandolin
Photo © Scogin Mayo
Inside Out Collective:
Nothing Stays Put

Photo Courtesy of Zhulong Gallery
James Geurts:
Periphery

Photo © Scogin Mayo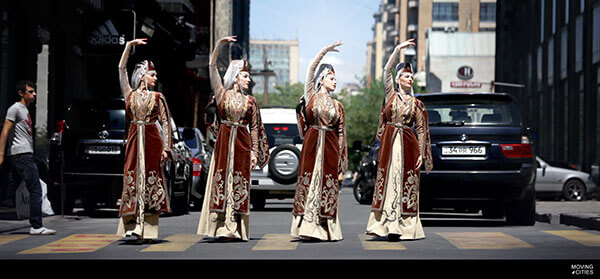 Jevan Chowdhury:
Moving Cities

Joao Beira:
Luxate
Jose Simoes:
How the Portuguese eat the (white bread toast)

Photo Courtesy of the Artist
Kate Firth:
Amity of Ch$nge

Photo © Josh Blaylock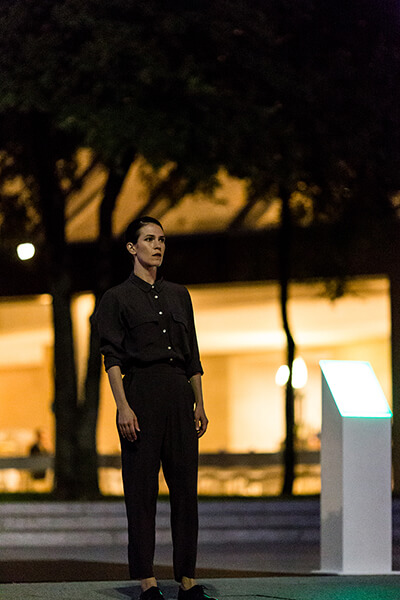 Liz Magic Laser:
Like You

Photo © Casey Reid
Mari Hidalgo King:
Valley of the Giants

Photo © Scogin Mayo
Michael Alexander Morris:
Invocations
Nomi Ruiz & Martin(e) Gutierrez:
Origin

Photo © Scogin Mayo
Olaniyi Rasheed Akindiya:
Throne "2"

Photo © Casey Reid
Pavitra Wickramasinghe:
Gone

Rhonda Weppler & Trevor Mahovsky:
Midnight Star Market
Roen:
Voluntary Apnea
Sarah Grass:
Mirror Therapy (Sterilized)
Scott Oldner:
Fast Food Extinction

Photo © Nate Rehlander
The Principals:
Snowblind

Photo © Scogin Mayo
Varvara & Mar:
Binoculars to… Binoculars from…
Photo Copyright Scogin Mayo
Andreas Greiner:
Toccata for Pyrocystis Fusiformi
Anne Katrine Senstad:
Sonoptic Parallels

Bike Friendly Cedars:
The Lights of Aurora Ride

Photo © Carl Sullivan
Carolyn Sortor:
Transmembrane Pressure

Dan Rule:
Landscapes

Photo © Scogin Mayo
Don Relyea & Steven Visneau:
In Harmony

Photo © Nate Rehlander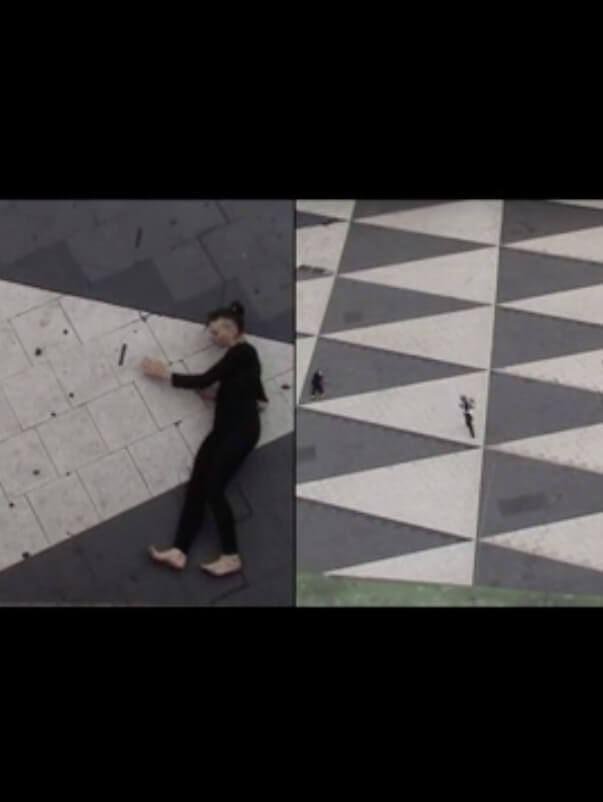 Emily Roysdon:
Sense and Sense

Frances Bagley:
Witness

James Clar:
Pixelated Serenity

Photo © Scogin Mayo
Janeil Engelstad:
Darkness Descends Slowly; Light Wraps Itself Around Us (Heaven is Now)

Jim Lively:
4,827 Mornings

John Dombroski:
The Broadcast Project

Juan Pedro Freyre:
JPFS TOTAL

Laserist Tom Harman:
Inspired by Dali

Photo © Scogin Mayo
Luiz Roque:
O Novo Monumento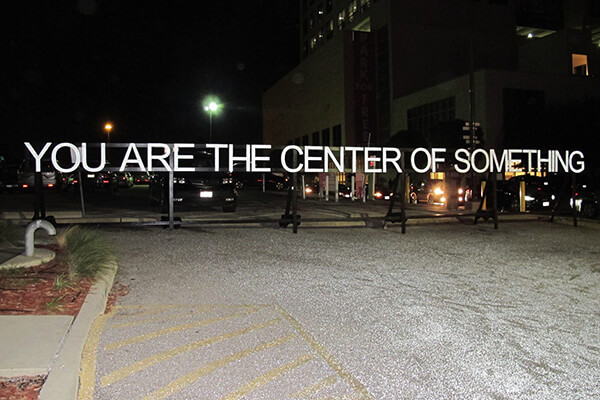 Matthew Jensen:
You Are The Center of Something
Mirjamsvideos:
AERO

Photo © Josh Casey
Ofri Cnaani:
⌘D (Command+Duplicate)
Olga Guse:
The Astronaut
Picaroon:
Global Sounds

Photo © Scogin Mayo
Ricardo Castro:
Hora Magica

Ryan Whittier Hale:
Undulating Landscape
Saul Sánchez:
Larghetto para tres movimientos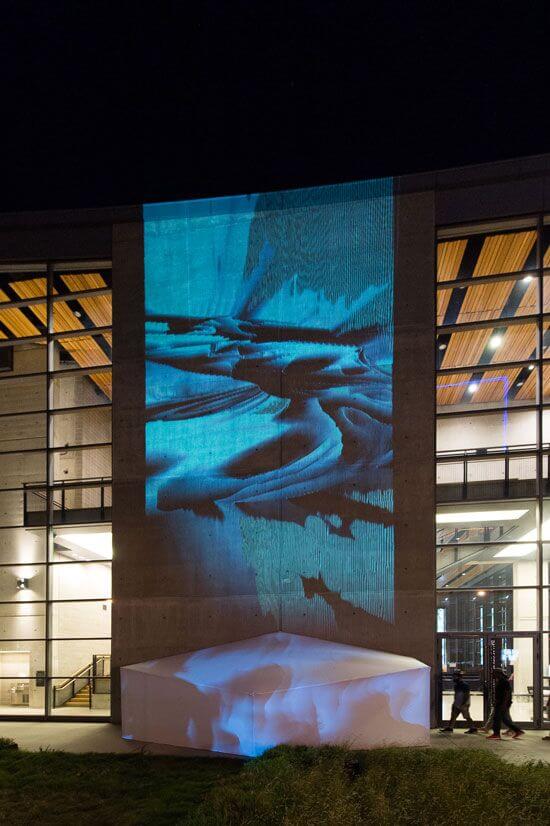 Sean Miller:
Abri

Photo © Stevan-Koye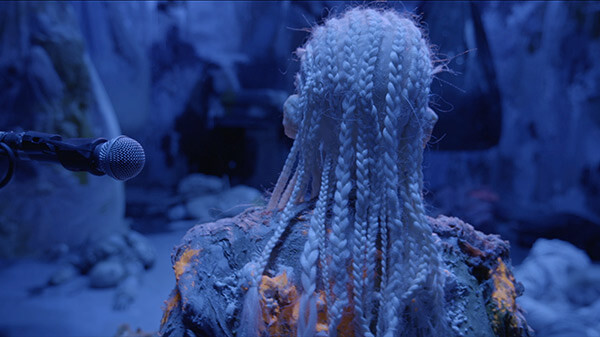 Tori Wranes:
Troll Atlantic 2015
Veronika Georgieva & Stephen Shanabrook:
Memory Lane

Photo © Scogin Mayo
Andy Graydon & Pete Bjordahl:
Proximate Park

Photo © Casey Rei
Art Conspiracy:
Alternate Views
Photo © Scogin Mayo
Caitlin Berrigan:
Transfers

Cynthia Mulcahy:
Kite Boy

Photo © Josh Blaylock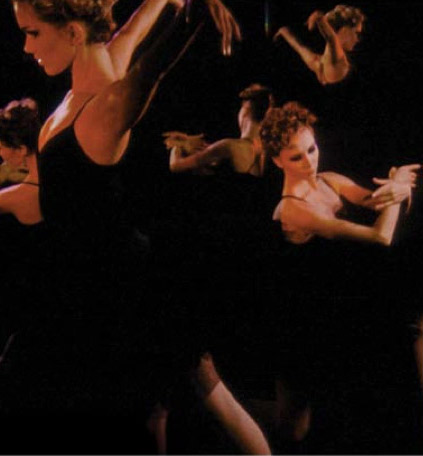 Delia Gonzalez:
In Remembrance

Elissa Stafford:
The Golden Book Part I

Photo © Scogin Mayo
Erica Felicella:
Traveling to Together

Francine Thirteen:
4 Marys & The King

Photo © Michael Nguyen
James Connolly:
RGB.VGA.VOLT
Photo © Casey Reid
Jeremy Shaw:
Introduction to The Memory Personality

Photo © Scogin Mayo
Jitish Kallat:
Infinitum (here after here)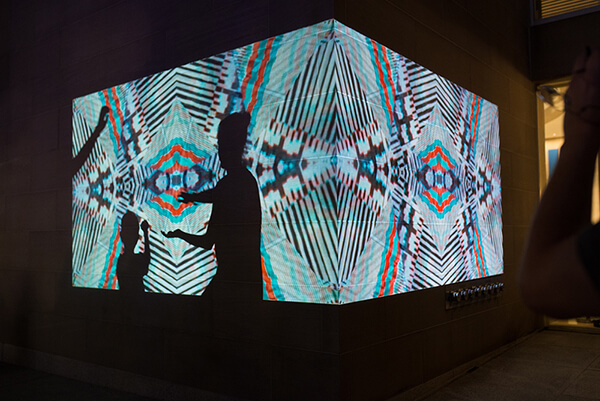 Jon Vogt:
Cornersection

Photo © Josh Blaylock
Julianne Aguilar:
Falling Theme

Liss LaFleur:
You Belong to Me

Photo © Scogin Mayo
Lynne Marsh:
Fanfare

Photo © Josh Blaylock
Memo Akten:
Simple Harmonic Motion

Photo © Scogin Mayo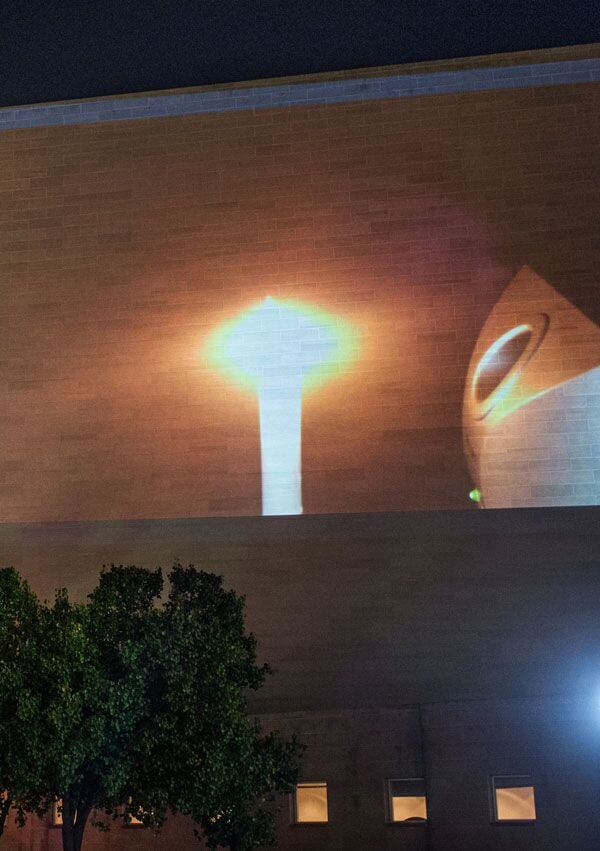 Niko Princen:
In The Event of Fire

Photo © Josh Blaylock
Olaniyi Rasheed Akindiya:
Shopping List

Photo © Cilla Sutfin
Patrick Romeo:
CamoYou
Renata Kaminska:
One or Thing

Rick Hutton:
GOBO PROJECTIONS
Sahra Motalebi:
Ibex [diagrams for an empty stage]
Scenocosme:
Urban Lights Contacts

Photo © Scogin Mayo
St. Elsewhere
Photo © Scogin Mayo
Undervolt & Co.
Photo © Scogin Mayo
Zipora Fried:
You Can Have Me Back