ANTIBODIES (2020)
Interactive Installation and Online Experience

Dates:
March 28th-April 4th, 2021
Installation Location:
West End Square,
607 Corbin Street, Dallas, TX 75202
Online Experience
:
antibodies.webcam
Parks for Downtown Dallas and AURORA are thrilled to present
ANTIBODIES
, a new interactive artwork by Montreal-based artist
Daniel Iregui
, at Dallas's newest park!
The work, presented in partnership with Parks for Downtown Dallas, will be on view from
March 26 through April 4
at
West End Square
, the very first public green space in Dallas's West End Historic District.
ANTIBODIES
is an interactive installation that takes the form of a double-sided larger-than-life LED wall which tracks the faces of participants and elicits them to make facial expressions. Activated by motion sensors as visitors walk by and interact with the piece,
ANTIBODIES
reflects on the monotony of video calls—today's imposed form of social gatherings in the COVID-19 era. The installation is also accompanied by a web-based version of the artwork, which can be accessed at
aurora.antibodies.webcam
.
Iregui's interactive digital sculpture is the first project within West End Square's Innovation Arcade, a section of the park designed to showcase a rotation of temporary digital installations. Masks and social distancing are required when interacting with
ANTIBODIES.
Watch the trailer here.
About Daniel Iregui

Daniel Iregui is a Montreal-based new media artist who creates interactive sculptures, immersive spaces, and architectural interventions using technology as both a tool and aesthetic.
In 2010 Daniel founded Iregular, a now-renowned interactive content creation studio. Daniel runs the studio and acts as Creative Director for all projects. He has led many projects throughout the years, and each one of them was experience-centric. His work as he says is "not meant to be seen, but to be lived". The interactive aspect is thus the focal point of Iregular creations. Merging art and technology, the studio conceives and produces pieces using code, algorithms, geometry, AI, and sound and lighting softwares to generate real-time reactive content and produce immersive audiovisual experiences.
Iregular has produced over 40 interactive installations and won more than 40 art, design and technology awards.
About West End Square

West End Square is a public park located in the West End Historic District in Downtown Dallas. Formerly a surface parking lot, the site has been converted into the city's first park in this urban neighborhood. West End Square is the second of four parks built as a result of a public-private partnership between Parks for Downtown Dallas and the City of Dallas Park & Recreation Department.
James Corner Field Operations, the landscape architect and project lead, designed a steel trellis structure that wraps three sides of the park, referred to as the "Frame". The Frame activates the street edge by creating a diversely programmed threshold between the Historic District's sidewalks and the Square's garden interior. The Frame's major design elements include:
The Porch – Featuring porch swings hung from the Frame's edge along North Record Street that are an interactive and social feature, the Porch provides a playful environment for all ages.

Outdoor Workroom - Located beneath the shade canopy created by the Frame's northern edge, along the northern edge of the Frame, this space houses a 50-foot-long table fitted with charging stations and Wi-Fi, providing a unique opportunity to comfortably work outside.

Innovation Arcade - The Frame along the park's Market Street edge is designed to host temporary installations, performances, and artwork, further expanding community programming opportunities at West End Square.

Learn more at:
parksfordowntowndallas.org/west-end-square
ANTIBODIES is made possible with generous support from:
TurningPoint Foundation, YPO Gold Maverick Dallas, Visit Dallas, Hartland & Mackie Family Foundation, Downtown Dallas Inc., M.O.B. Foundation, Preciate, Paperlyte, Headington Companies LLC, City of Dallas Office of Arts and Culture, Ruibal's and InLight Gobos.
Founding Media Sponsor:
The Dallas Morning News
ANTIBODIES – Dubai, UAE
from
Iregular
on
Vimeo
.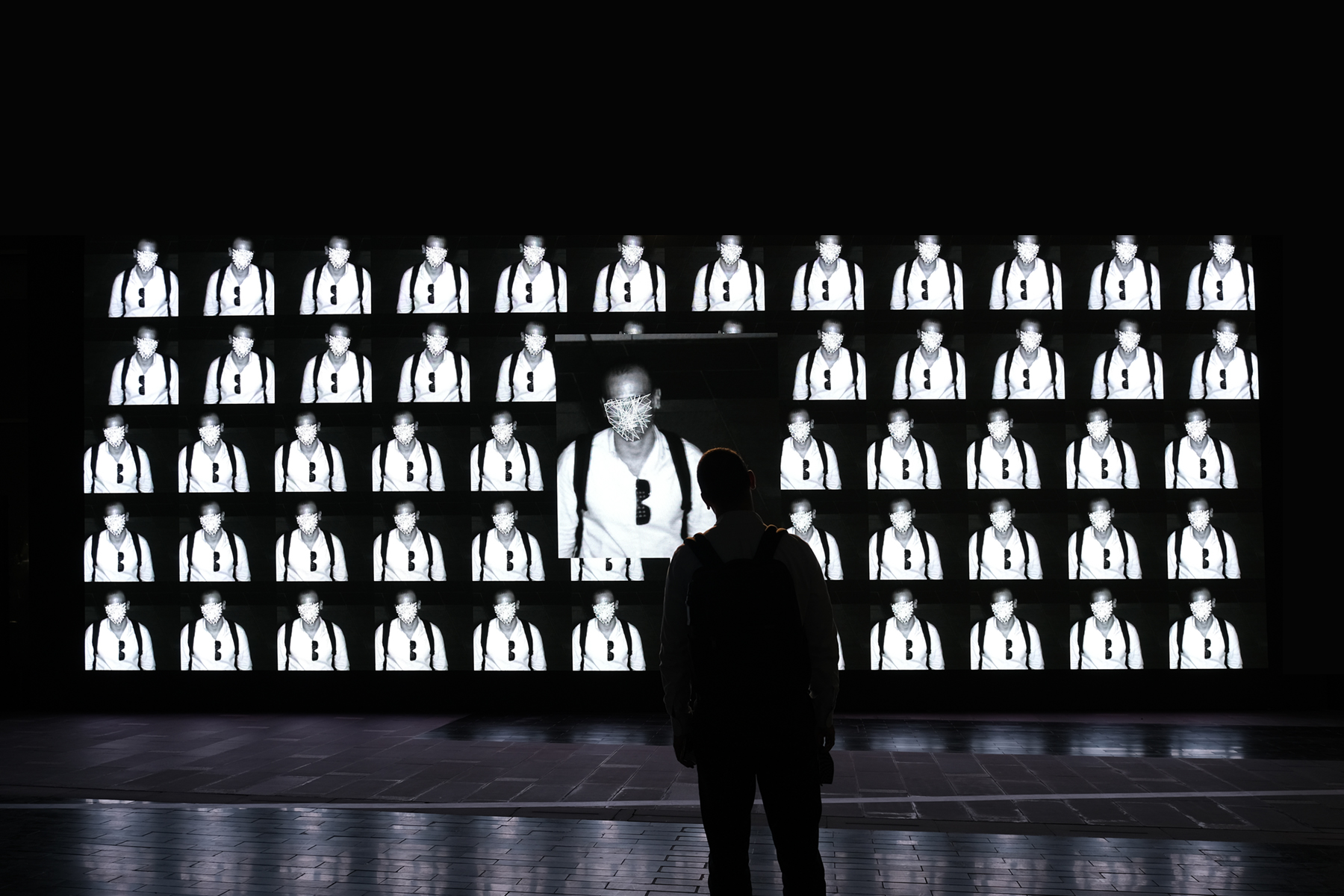 In partnership with: